How to Find the Right Bakery Supply in Ontario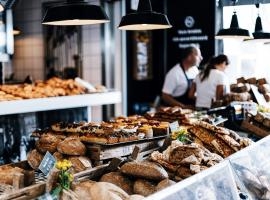 Choosing a bakery supply in Ontario is one of the most crucial aspects of running a successful bakery, whether it is a small or large scale operation. A dependable supplier can provide a range of tools and equipment necessary to ensure efficient operations, safe storage and a range of other advantages. This includes essential tools like baking racks and plastic trays that allow for smooth day to say operations.
When looking for a dependable bakery supply in Ontario you should consider any potential company a partner in business. You should have a line of communication to the supplier, a reasonable rate of pricing and reliable speed in supply.
Here are a few things to look for when selecting a bakery supply in Ontario:
· The company should be near your area. If your business is located in Ontario, a manufacturer that is also based in the province will be able to answer and provide any needs within a very short time frame. Any order can be placed locally and any issue resolved quickly. The delivery time, as well as the cost of supply, will be reduced because of the proximity of the company.
· Any competent bakery supply in Ontario should have the best technology implemented and available. At D&V Plastics, we use two state-of-the-art Nissei FV660 Hybrid Injection Molding machines to produce dependable and strong supply. The machine is a popular brand known for their accuracy, precision and quality in fabrication.
· Products like plastic trays and baking racks should have strength and durability. Since these products will handle heavy loads, repeated use and will carry different types of products, the baking racks should be able to withstand varying amounts of weight.
· Your bakery supply in Ontario should be fast and reliable. If bulk orders are needed at a specified time, a bakery supply should be able to meet the specified need and quantity in a manner which will not hamper production or transportation.
Contact D&V Plastics today to learn more or to request a consultation.