How to Make Your Baking Experience Smoother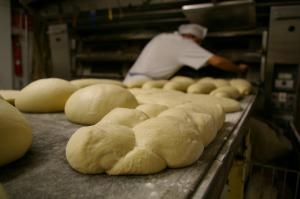 Baking only works when you put your 100% into it. Cakes, no matter how simple, will not bake the way you want them to without correct preparation and enough concentration. While there are easy and quick recipes out there when your time is limited, all the same it will only work if you bake with patience, full attention and right technique. But what could be more or equally important than patience or technique? Of course, it's preparation. It means being prepared at all times to make everything work smoothly. Having every equipment such as bowl, kneading pin, and plastic baking trays prepared before you begin baking will help you start good.
Good preparation means you will find everything you need right there and then when you need it, every single step of your baking. What this also means is saving you good amount of time otherwise wasted on searching and stressing out for the needed cookware in the middle of your baking.
Patience, technique and preparation are just some of the fundamental tips that will make your baking experience as smooth as your perfect batter.
Even as simple as preparing in advance the plastic baking trays you will use can help make things flow fluidly.
Take, for instance, looking for oven mitts while a hot pan is busy in the oven can ruin things. So, plan ahead and manage your time well by placing utensils and implements in a convenient place as you go through each step. This is more important in cases like whipping cream or mixing eggs where textures can be so sensitive. Remember that batters and doughs may lose structure and so get things ready beforehand, be it the ingredients or equipment. And don't forget to read the recipe in advance so that you don't have to read it over again in the middle of whisking cream. In this way, your baking routine will be flawless and you'll find it a joy seeing that all your plastic baking trays are full of well-baked goodies!