How to Properly Care for Bakery Trays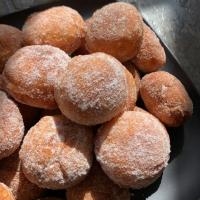 Vast differences can exist when it comes to the success of baking. Using the right baking equipment and tools for your every baking need is vital. One of the essential supplies you must have when running a bakery are bakery trays, which come in different materials and designs. With plenty of improvements made in manufacturing technologies, both the demand and supply of baking trays continue to grow. This is primarily due to the various benefits their use brings.
D & V Plastics Inc. is a reliable provider of bakery trays, and our team is dedicated to supporting the needs and goals of your business.
These products are lightweight, durable, affordable, and odourless. Not to mention that they are easy to clean, safe to use, and 100% recyclable. However, despite their durability, baking trays have to be handled and taken care of in order for them to last longer.
What steps are needed to take care of these trays?
First and foremost, they should be kept clean. The substances that are left on the plastic surface of bakery trays may tarnish their colour and affect their structural formation. Cleaning them often allows their use to be of the highest and long-term quality. Moreover, it is important to not over-stack the trays. For standard baking trays, it is recommended to have a maximum of 10 units per stack, and at most 15 for the smaller ones, to keep them balanced in shape without damaging their structural form because of frequent tipping.
It is also a good idea to keep them away from too much heat because plastic trays are not capable of handling extreme levels of temperature. To ensure that they last longer, keeping them at room temperature as much as possible is beneficial. Lastly, placing them near corrosives will be damaging, as strong chemicals can wear away at a tray's surface. This makes them faded or hardened. Overall, proper maintenance and handling of the trays are crucial to ensure they stay in good shape for a long time.