How to Start a Bakery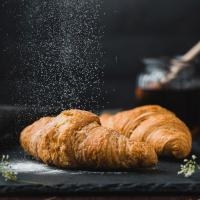 Baking is one of the biggest industries in the country. This is simply because it employs a lot of workers and generates sales in billions of dollars. Just like any entrepreneur, if you are planning to start your own bakery, you need to carefully plan for it. One of the key steps to take is to determine Canada's best bakery supply companies and work with them to ensure your logistics are taken care of.
Here are our tips on how to start your own bakery and partner with Canadian bakery supply companies:
1. Amass credible experience
While getting a degree or diploma in baking is great, what's more important is honing your skills in a retail bakery. Successful baking needs a great deal of trial and error. Working in a bakery is also its own skill and is equally crucial to master. When you start your own bakery, clients will look to your past experiences as a measure of your credibility.
2. Know your specialty
Since you are going to open a bakery, you need to think carefully about what type of food you are going to specialize in. Though you have to sell a variety of baked goods, it is better to have a specialty product that can help your bakery stand out from the rest. Once you have decided on your signature product, get in touch with a reliable Canadian bakery supply company to get the right tools for your products.
3. Look for the most strategic location
Just like other traditional businesses out there, it's very important that you pick a location for your bakery that is strategic. Such a location should be a place that sees a high amount of traffic. Obviously, you will need to match the location to whether there is demand for your specialty product.
4. Partner with a reliable Canadian bakery supply company
Now, it is time to get in touch with bakery supply companies such as D&V Plastics. With such partnerships secured, you can be more assured with your budget and logistics moving forward. This crucial step will help fill you bakery with all the equipment you need to get started.
Keeping these things in mind will help you begin to realize your dream bakery business.