How to Use your Bakery Trays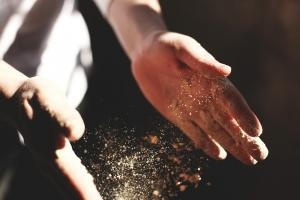 Baking trays are used not just for bread but for many different types of pastries. Regardless of the size of any bakery, bakery trays make baking, storing, transporting and even displaying baked goods much easier.
With DV Plastics, bakery trays can be custom made in various sizes, shapes and heights. Each one can be made to fit the specific needs of your bakery and can be branded with your logo. They provide versatility and convenience in any kitchen and shop.
Even though healthy bakery products are now the current trend, traditional baked goodies are still popular. They are the staple of any successful bakery, even if it is a small shop catering to a picky crowd. Here are some of the best goodies to stock on your bakery trays:
· Individual Tarts - Whether it is pudding, fruit or rich chocolate tarts, no one would refuse this treat. Baked tarts are one of the finest treat you can make, and people cannot wait but dig into its soft delicious middle.
· Spanish Baked Goods - Torta de queso, or Spanish cheesecake, is one of the most mouth-watering treats from Spain. You can also add to that traditional treats from the Americas like chocolate and churros, flan or miguelitos.
· Delicious Pies – Lemon or peach Strudel belongs here as well as your traditional apple pie. Canadian classics like Pecan Pie or pumpkin Pie are sure to be a hit with any crowd, especially during fall.
· Mini Cakes - Chocolate shells and various types of popular styles in tiers and muffin sizes are also delicious and sure to sell!
· Classics - Chocolate doughnuts, chocolate cake, tarts and tuxedo cake -- you will never go wrong with the classics. Chocolate brownies will never go out of fashion.
Durable, plastic bakery trays are the best solution to all your bakery needs – from prep to display and transportation. Whatever your favorite pie or baked chocolate, you can be ready to cater to any taste. With high-density polypropylene, customized bakery trays you can cover every base and cater to all tastes.