Injection Molding for Bakery Supply Product Manufacturing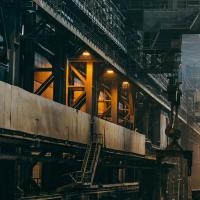 When it comes to manufacturing durable, reliable plastic trays and other bakery supply products, D&V Plastics goes the extra mile in ensuring our fabrication process meets the specificity of your business needs. That's why we use injection molding to ensure consistency in quality when manufacturing your plastic trays, baking racks, and other bakery supply products.
Today we'll discuss the ways in which injection molding ensures premium quality bakery supply products every time.
Process Characteristics
The injection molding process will vary based on manufacturer and client needs. In most instances of the process, injection molding begins by feeding material into the molding machine through a hopper. The machine is composed of a heated barrel and is equipped with a reciprocating screw that feeds the molten plastic material through a series of gates and runners before the material is injected into the mold tool. The molten plastic material cools, and ends up taking shape based on the contour of the mold.
The Benefits of Injection Molding
Injection molding offers a myriad of benefits to the bakery supply industry – especially when consistent, reliable products are needed en masse. If you're looking to fabricate a product that requires a strong degree of uniformity, injection molding effectively meets this need and can do so while producing a higher volume of the fabricated product – which is perfect for businesses trying to maintain a sense of consistency and reliability in brand. Injection molding also does not produce as much waste as other manufacturing processes like CNC machining, in which large amounts of original plastic or sheet material ends up being cut away.
Premium Bakery Supply Products
The injection molding process allows us to go above and beyond meeting your business needs, as we are also able to provide consistent, reliable, durable, and uniform plastic trays, baking racks, and other bakery supply products for your business operation. We ensure a higher standard of excellence when it comes to manufacturing our products and meeting customer service demands. For all your bakery supply needs, be sure to call D&V Plastics today!