Investing in Baking Racks, Trays, and Supply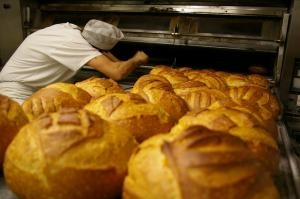 A bakery can be an ideal business. It can be profitable and rewarding, a business that can draw people in and keep them coming back. In order to succeed, however, any potential business needs to secure the right location, atmosphere, menu and style. One of the most important expenses needed to succeed is investing in high quality and reliable equipment like baking racks, trays, and other crucial tools and supplies. Without these, any bakery will face many setbacks, whether they are a small-town bakery or a big wholesale operation.
With a reputable supplier like D&V Plastics, your business can rely on quality equipment like baking racks, pans, trays, and key supplies to help your bakery grow and return your investment.
Baking racks, for example, can significantly reduce labor as well as cost while optimizing your ability to store and preserve your baked products. This can mitigate the rising costs of ingredients and losses from spoiled products. Simple baking racks can add more functionality and flexibility to your kitchen by providing more space, better storage conditions and easier transportation of stock. Consumers are drawn in by offering a pleasant and comfortable atmosphere along with freshly baked bread and pastries. Baking racks can help ensure no product is allowed to go stale while keeping the kitchen easily organized and accessible.
Mid-size and small bakers need equipment that suits their production scale without breaking the bank. D&V Plastics offers customizable, high quality baking racks and trays that are durable enough to use in everyday operations.
This has a direct positive impact on the bottom line of any bakery. The right equipment can increase productivity, reduce labor costs, prevent products loss and ease storage and accessibility. Baking racks are aa essential part of growth. D&V Plastics can provide customized racks and trays to meet your specific requirements. Contact us today to learn more or to request a consultation.