Key Factors that Contribute to Bakery Business Success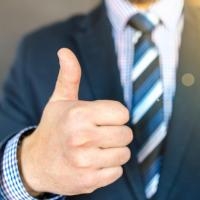 When it comes to owning a bakery operation, you cannot simply rely on high quality products from a Toronto bakery supply to yield business success. While having a Toronto bakery supply is important, in reality there are many facets involved that assist in ensuring the success of your bakery business.


Key factors that contribute to bakery business success include team collaboration, knowing your business brand, and optimizing your budget plan. In today's blog we delve into these 3 factors. Read on to learn more.
A Well Oiled Machine
Making sure that every part of your bakery operation is running effectively and productively will also contribute to your business's overall success. This also means that all levels involved work collaboratively to meet production needs. Everyone from the bakers, management, accounting, marketing, human resources, and logistics must all work together to ensure your bakery operation is working efficiently. Addressing issues with proper solutions and maintaining transparency in communication are all important to ensuring the success of your bakery business.
Know Your Brand
Taking the initiative to draw out a clear brand strategy will leave customers with a more memorable experience. Whether you're a store-front or wholesale bakery, having a dedicated brand can help you stand out among competitors. Start by assessing what your products are and what makes them unique. Also take into consideration company values when discussing branding with your team. Company branding when done properly should ultimately lead to a more cohesive public image.
Optimize Your Budget Plan
Part of running a business means caring about the bottom line. Luckily, you can strategically plan out your budget allocation. The goal is to minimize overall expenses as a way to increase profitability without negatively impacting the quality of the product you're putting out. One example is in investing in quality products from a reputable Toronto bakery supply means you won't have to purchase new supplies in the short-term due to issues with quality.