Make Use Of Your New Plastic Tray With 3 Delicious Cinnamon Roll Recipes!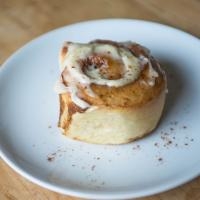 One of the most irresistible aromas in bakeries and kitchens is the smell of freshly baked cinnamon buns coming off of their plastic tray. If you want to retain the same tasty flavour of cinnamon but prefer to present it in a new look, here are three easy recipes you can add to your existing menu. All you need is a can of cinnamon – which you can get from your local supermarket!
This is the perfect opportunity to use your new plastic tray made by D & V Plastics!
Recipe #1: Upside-Down Cranberry Cake
For this recipe, mix a ¾ cup of brown sugar and ¼ cup of butter in a pan over medium heat. Once it's hot and melted, add 1 cup of cranberries that's either fresh or frozen. Cook it for around 10 minutes. When cooked, take it off the pan and stir in a half cup of cranberries again, then transfer it into a well-greased cake pan.
Now, cut 2-inch pieces of cinnamon rolls and put it atop the mixture. Then bake it in a 350°F oven for about 40 minutes or until it looks brown on top. Let it cool for about 15 minutes and flip it over onto a plastic tray or plate so that the cranberries appear on top!
Recipe #2: Apple Cinnamon Cake
What you need for this delicious moist recipe cake are 2 peeled and diced apples. Next, melt 2 tablespoons of butter and 1 cup of brown sugar in a medium skillet. Then, add the diced apples to cook for about 10 minutes or until it's caramelized.
Now, work on the cinnamon rolls by making 1-inch pieces of dice with 2 cans and place them in a cake pan. Whisk 4 large eggs and half cup milk and pour it in. Then, add the caramelized apples into the mixture and bake for 35 minutes in a 350°F oven. Transfer in a plastic tray to display or you can drizzle it with some icing if you want.
Recipe #3: Peanut Butter Cinnamon Pretzels
This last recipe is incredibly easy to do. Simply unroll the cinnamon rolls into strips and smear each roll with 1 tablespoon of peanut butter. Then, fold them over into each strip to half the entire length and twist several times while slightly stretching each roll. Make it into a circle crossing the end like a pretzel. Under 350°F, bake it for about 20 minutes and let it cool for another 20.
If you try any or all of these cinnamon roll recipes, expect to have more customers coming to your bakery. And of course, if one plastic tray doesn't do the trick, consider getting more to handle a bigger batch! D & V Plastics will help you every step of the way as you grow your bakery business!