Must Have Toronto Bakery Supply Essentials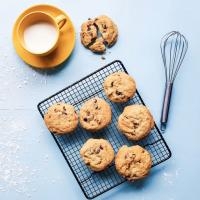 If you love baking and want to use your skills to earn you a good living, then a bakery would be a perfect endeavour to try. Before you start, there are a few essential Toronto bakery supply items that every bakery should have on hand.
Baking pans and sheets
One of the most important accessories to have are baking pans or sheets. You will need to consider what you will be baking and purchase the specific size and shapes required for your baked goods. They also come in different materials that are made for specific temperatures so this is something important to keep in mind.
Mixing bowls and measuring tools
Baking always requires you to mix different ingredients up and most often you'll do it in a mixing bowl. So, purchase a good set of them in various sizes when shopping for your Toronto bakery supply essentials. The same goes for measuring spoons and cups, have a couple of them in different sizes that will help you measure out your ingredients precisely.
Rolling pin and dough scraper
Everyone can make and manipulate dough with their bare hands, but it helps to have some useful tools that can make the process go by faster. Rolling pins have been a staple in the kitchen for years and it helps flatten out and shape every kind of dough. Whereas dough scrapers are used for working with sticky bread doughs, dividing and lifting portions, and scraping extra bits off the work surface.
Plastic trays and baking racks
Your bakery not only needs trays to display freshly baked products but they are also essential in transporting your baked goods safely and conveniently. Baking racks are very important for cooling your newly baked items to perfection and are also made from different materials. With these two Toronto bakery supply essentials, your daily bakery operations will be much more efficient.