Plastic Tray in Your Bakery Hard To Clean? Not Anymore With These Tips!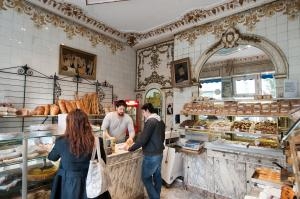 Whether it's for more uniform baking, less preparatory greasing, or a resilient product that can stand harsh abuse, bakeries continue to face an ever-growing rationale behind usage of a plastic tray.
Better yet, none of us are strangers to how downtime can make all the difference in the world for how well a bakery fares in such a cut-throat sector. Plastic trays take this task in stride by inherently – through their non-stick properties - providing less rigmarole around clean-up procedures, especially compared to metal baking trays.
A word to the wise, however, this shouldn't be taken in a way for you to get complacent in your cleaning procedures if in possession of plastic trays. If anything, while the process itself may be shorter, you are expected to relearn some of the intuitive sense you have developed around cleaning habits as getting the most out of your plastic trays means relying on some tried-and-true techniques which we have outlined below:
Baking Soda
This technique goes beyond a one-dimensional application to plastic trays. Instead, seek to adopt this practice to other relevant paraphernalia you may have a hard time cleaning.
For this, you'll want to combine water and baking soda into a viscosity equal to that of a thick paste. Following this, layer this paste onto your plastic tray, allow to settle, and wash off after a period of time. This should all come to reveal a blemish-free tray that leaves you wide-eyed.
Say No To Abrasives
It can be easy to fall into the temptation of forcefully using abrasive cleaning items like scouring pads, steel wool, and sponges – it really imparts the feeling that you're getting rid of all that layered on gunk. This, however, is better left as a feeling. What you'll come to witness instead are unsightly scratches, damages, and potentially even material removal.
Heat Exposure
Various tactics are put into place for this technique when taking into account the level of grease baked on to your tray. For more manageable levels, we recommend soaking it in a hot water bath that contains dish soap, a few rinses may be in order to really get it all off. Residue that is dedicated to staying put can prove more troublesome – in such situations your best bet is marrying hot water soaking with oven heating until the muck can be removed.
Ideally, you'll want to take no notice of your plastic tray when running your bakery. By that we mean that it should do its job and do it well, allowing you to focus on the higher level concepts at hand; that's exactly the mind-set we harbour for manufacturing our trays at D&V Plastics. The way we DO encourage your plastic tray to stand out is by the comprehensive customisation options we make available to all our clients – get in touch to find out more!