Plastic Trays: A Necessity for Your Small Business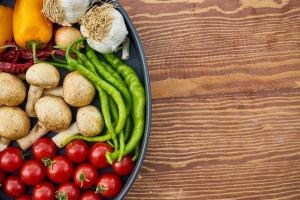 Plastic trays are widely used in a variety of industries. Lightweight, durable and economical, a plastic tray is an excellent alternative to conventional stainless steel or metal. Great for food service facilities such as restaurants and bakeries, plastic trays provide a versatile storage option for holding a variety of foods such as fresh breads and pastries.
Plastic trays have plenty of advantages over traditional bakeware and here are a few of the reasons why:
1. Plastic trays are lightweight
Compared to glass, stainless steel or metal, plastic trays are lightweight in design and are easier to transport. A plastic tray is great for moving freshly baked breads from the kitchen to a bakery shop. If you own a catering business, plastic trays are your saving grace – they allow your staff to easily transport large amounts of food with ease.
2. Damage Resistant
Plastic trays are also damage resistant and strong enough to keep up with high volume commercial use. This feature makes a plastic tray ideal for fast-paced and high volume environments such as food service establishments, since it is designed to remain in one piece even if one of your staff accidentally drops it.
3. Versatile
A plastic tray can be used for a wide variety of applications. It is great for storing freshly baked pastries, holding fruits and other non-food items such as stationary. This versatility makes it a great piece of equipment to use in different environments.
4. Easy to Clean
Most plastic trays are hassle free to use not only because they are lightweight and functional, but also because they are easy to clean. A plastic tray is quick to clean with soap and water. Some plastic trays are also dishwasher safe, but to be sure confirm this with your supplier.
5. Economical
The price of ordering plastic trays in bulk are considerably lower compared to other options. This makes them a popular choice for businesses, small and large. This cost-effective kitchen essential will help organize your baked goods and other foods to help your establishment save on the cost of procuring expensive trays.
D&V Plastics has been in the industry for over 20 years. They offer a wide range of high quality plastic products for your food service business. Call D&V Plastics at 519-853-5944 to learn more about how we can customize our plastic trays to suit your business needs!