Plastic Trays And Other Crucial Tools To Have In Your Bakery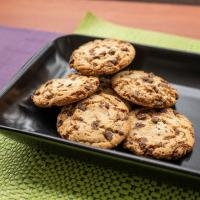 Starting a bakery need not necessarily be expensive. It is easy to purchase the basic supplies needed for a bakery, with tools such as plastic trays and pans available at affordable prices. Thus, if you are someone with a burgeoning baking business, then remember to at least have these 4 tools at your disposal.
Here are 4 vital tools you need in your bakery supply, including plastic trays:
Hand Mixers
Most high-end bakeries opt for stand mixers, which are, unfortunately, expensive. While they're an ideal option, you'll need to save up for them. Conversely, you can always purchase hand mixers on a limited budget, and they work just as well as their stand-mounted counterparts. If you're especially baking small cupcakes and cookies, then hand mixers are enough to get the job done.
Food Scales
Weight deviation with even a single ingredient can create a disaster in the kitchen. Therefore, you'll want to use a highly efficient weighing scale for baking, as getting the quantities right is paramount. However, traditional scales aren't effective in measuring the smallest weight changes. Hence, the answer is high-quality food scales, which help you observe the smallest measurement changes conveniently.
Baking Pans
Muffin pans and general-purpose baking pans are enough for starting a baking business. However, owning a cake pan set is a must if baking cakes is your forte, not to mention its affordability. Thus, don't hesitate to stock up on these baking pans. As your business expands, you might even need loaf pans in the future if you start baking signature bread products to build your brand. Ultimately, stocking up on an extra set of baking pans wouldn't hurt in the long run.
Plastic Trays
Lastly, no good baking startup can run a successful operation without high-quality cooling racks. Plastic trays from highly dependable manufacturers, such as D&V Plastics, give you the longest-lasting and most efficient baking racks at affordable prices.
With these 4 tools at your disposal, setting up a new bakery is no longer a daunting task.
At D&V Plastics, we have the best plastic racks for all your needs. Our decades of experience in providing the best bakery supplies can help your business find the tools it needs to flourish and shine. Contact us today to learn more about all our products and services.