Reasons Why D&V Plastics is the Best Canada Bakery Supply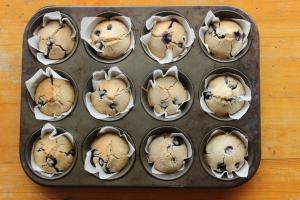 There is no doubt that the Canada bakery supply business is reliant on the durability of bakery supply items. D&V Plastics, located in Acton, Ontario, has a reputation to produce and manufacture exceptional, durable and high-quality plastic products that are trusted by business owners across Canada.
The excellence of our products is rooted in our facility where skill and expertise are combined to bring forth a product that is nothing short of perfection. We use the strength of high-quality polythene, the best industrial equipment, and the most versatile and capable minds in plastic manufacturing. This ensures that our products withstand bulky and hefty use, and do not wear out easily.
Our company has invested a sufficient amount of capital and is equipped with updated and modern machinery in order to achieve customer satisfaction. We make sure that our products possess a modernistic and contemporary touch.
Our products and our devotion to your satisfaction are what distinguish us from other companies in the Canada bakery supply business.
Our state-of-the-art machinery not only delivers stunning and quality results in a timely fashion, but it also allows the Canada Bakery supply business to complete large tasks in due time.
These are the reasons why our customers are loyal to D&V plastics and are satisfied with our services:
· We customized products including trays and baking racks.
· We are industry leaders.
· We deliver products on demand.
· We produce high quality and durable products.
D&V plastics is a small family operated company with a simple, but profound goal to immediately meet the expectations of our clients and the extensive Canada bakery supply business. We are certain that we can be a reliable source for delivering your products on time. Therefore, we establish a great business-client relationship with you and guarantee exceptional products and outstanding customer service.