The Advantages of Using a Quality Plastic Tray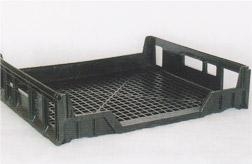 At D and V Plastics, a plastic tray is uniquely crafted in order to fulfill each customer's requirements. They are designed and crafted from light, medium or high density plastics depending on the plastic tray's specific purpose. A plastic tray that is meant to be used in places with high latent heat is designed to be sturdier than the conventional tray. As a result, it is important to select the appropriate type, density and polymerization feature associated with plastic formations. This is because each plastic tray is custom made for specific purposes. At D and V Plastics, we make sure that our plastic trays meet your expectations and cater to your needs.
Below are the most common formation techniques used for transforming regular plastic into a quality plastic tray:
· Plastic thermo-formation
· Plastic molding
· Vacuum molding
· Thermo hardening of plastics
Each of these processes have their advantages when they are used for the creation of various plastic products. For instance, thermo hardening allows the plastic materials to harden when they are exposed to extreme heat. Vacuum molding enables the creation of high density plastics when they are molded under pressure.
D and V plastics uses a standardized approach to melting, molding and adding the appropriate finish to your plastic tray. The raw plastic is thoroughly assessed before formative trays are created. The various uses of plastic trays have different manufacturing standards. Therefore, the fabrication of the right quality, grade and specifications of the plastic and its underlying polymers are determined.
When looking for tough and reinforced plastic tray solutions, D and V plastics mixes molten plastic with fiber glass. This creates high quality products that are resistant to high temperature, pressure and can be used in various conditions. As a result, the products are more durable than the conventional plastic materials. D and V plastics manufactures high-quality plastic trays that are long-lasting and reliable. At D and V plastics, we develop the products in a highly controlled environment in order to create efficient products that fulfill the requirements of the customers. For more information about our plastic trays, contact us today!