The Best Uses of Baking Racks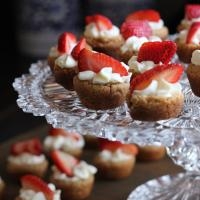 Baking racks make it easy to make cookies, cakes, and other confectioneries in bakeries. Having a dedicated cooling spot allows you to easily take whatever you've produced into inventory and put them straight into the box. Top-tier bakeries already know the benefits of owning these cooling racks, which is why they are considered one of the most essential tools.
Here are four reasons baking racks are so important:
Essential Post-Bake Cooling
Post-bake cooling allows your baked goods to rest until they get down to the right temperatures. It is impossible to serve freshly-baked products as they will be too hot to handle or eat. Baking racks make this operation easy. With their open surface, wind can penetrate the entire area of a product, allowing you to cool down your baked goods quickly.
Portable and Easily Replaceable
Virtually all baking racks nowadays use plastic, which is much more efficient than wire racks. High-heat resistant and structurally-stable plastic racks are non-heat conductive, accelerating the baked goods' cooldown speeds. Furthermore, you can move them to different bakery areas due to their unnoticeable heft and space-saving design. They will also not be hot to the touch, making them safer to handle.
Long-Lasting and Durable
If you work with dependable rack manufacturers, such as D&V Plastics, you'll always have long-lasting, durable, and non-leaching plastics. High-quality plastic racks will never smell after you've washed them. Additionally, their structure remains stable, and you can use them for more than a decade until they start to wear and tear.
Can Accommodate Any Baking Result
Dependable plastic racks manufacturers have different shapes and sizes capable of accommodating all baking products. Whether you're baking small cupcakes or huge fondant cake layers, you will have the most efficient cooling racks. Some manufacturers, such as D&V Plastics, create custom designs for all your needs!
If you haven't found a dependable plastic rack manufacturer for baking, you can always count on D&V Plastics to provide everything you need. Contact us today to learn more!