The Downsides of Metal Baking Racks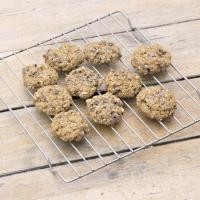 Without baking racks, bakeries will not be able to efficiently cool down their baked goods. This cooling process is crucial because it allows the baked goods to settle down and reach room temperature so that they are suitable to be presented in the bakery. The complete cool-down and drying process requires your racks to be in top shape especially if you're producing a large volume of baked goods.
With that said, not all baking racks are as efficient as they can be. Traditionally, many bakeries have used metal racks. However, these metal products have their fair share of downsides. Here are three indications your metal baking racks should be replaced with a different kind of bakery rack:
It Has Issues with Rust and Corrosion
Rusting is inevitable with metal racks. On the other hand, high-heat resistance plastic racks are excellent alternatives that can last for decades and beyond. D&V Plastics uses high-density propylene to manufacture our plastic racks, guaranteeing exceptional rack lifespan and durability.
You've Been Using It for More Than 10 Years
If you've been using any metal racks for more than a decade, it's definitely worth considering to replace them. Contaminants from the rack may leach into your food and compromise your business. With our high-density propylene racks, we guarantee only the longest lifespan possible without any safety compromises.
Sticking and Uneven Cooling
Our plastic racks are heat-resistant and made from an incredibly insulating material. Furthermore, the silicone material means oiling and greasing is no longer required. With metal racks, you run the risk of your baked goods sticking to the rack or not cooling evenly.
D&V Plastics has been supplying Toronto's bakeries with the best baking utility supplies for more than 20 years. Contact us today to learn more about all our products and how you can get your hands on superior plastic bakery racks.