The Ingredients for a Successful Bakery - Canada Bakery Supply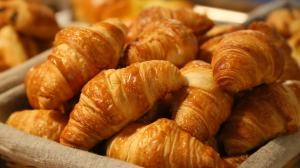 If you are opening a bakery or café, you will find that a profitable business in breads, pastries, breakfast and snacks has to have the right tools and provisions. As long as you maintain the quality of your baked products and follow good business practices, a bakery will give you a good return because people will always want to eat freshly baked bread. To be successful, this kind of business needs preparation, a good managing approach and a reliable and competitive bakery supply in Canada.

These are a few key ingredients a successful bakery needs to secure, along with an excellent bakery supply in Canada:
Business-scale baking is different from home baking. Even if you know how to bake a good pound cake at home with only a cup-full of common ingredients, it's not the same as baking for a hundred people every day. You will need to measure ingredients carefully at scale to get product quality just right while at keeping expenses low. A supply partner will make all of the difference on your initial profits when it comes to the right equipment for your kitchen and staff.
Wherever there's a crowd, there's business. This is perhaps the general rule for all sectors in the food industry as location can be everything. Choose a location where there is significant foot traffic near workplaces, organizations, schools, transit stations, or anywhere there's the possibility of a good market. Freshly baked bread and pastries will always attract hungry customers.
There are also different customer segments and each prefers different kinds of baked foods. Your business should know what products to offer in order to attract returning customers, not only for their casual snacks but for their weekly provisions of bread or even special occasions. Health conscious customers, for example, are usually looking for an entirely different menu from those looking for a quick and convenient snack.
The cost of your business will be one of the biggest factors to balance – from supplies to tools and equipment in the kitchen. It's very important to find the right bakery supply in Canada to ensure quality ingredients and dependable tools, which can fluctuate significantly due to competition and demand. This will certainly influence the cost of your baked products and the success of your business.
At D&V Plastics, we offer durable and reliable supplies like custom trays and backing racks that are essential to any bakery or café, regardless of size. Contact us today to learn more about customized products for your business.