The Signposts of an Ideal Toronto Bakery Supply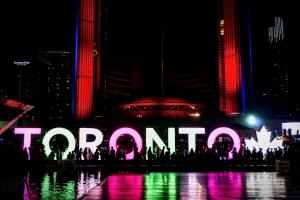 For bakers in
Toronto, a bakery supply
that fits the mold of the production of their handcrafted molds is a blessing sitting at the end of a nightmarish journey.
An ideal Toronto bakery supply means something different to everyone, but they are all built upon the same foundational qualities.
Let us forget for a moment the individual needs of small and large scale bakeries. For, regardless of these, a supplier you can trust delivers on a range of goods, tools, and equipment that exist for the sole purpose of propelling your baking operations into the stratosphere of efficiency.
Anaylsing all this from a bird's-eye view and distilling the essence of what makes or breaks successful bakery businesses, we are left with a handful of truths in the chain of success – should any of these links be broken, the chain falters.
Ingredients That 'Bake' For a Worthwhile Supplier
1) Proximity
Put simply, your bakery supply of choice should be situated near you. Don't take this to mean you need to be neighbours; the same province (e.g. Ontario) will do just fine. This allows for a more synchronous and direct line of communication, and, as we know, time is money. What's more, delivery time, and supply costs are diminished the more proximity is reduced.
2) Tools That Make The Trade
Technology, used right, goes hand-in-hand with a renowned Toronto bakery supply. Bringing the scene to light with an example, we at D&V Plastics house not one, but two Nissei FV6600 Hybrid Injection Molding machines that are synonymous with the very definition of 'state-of-the-art'. Bakeries, from their customers, are ultimately judged by the quality of their products; you can only make the best if you work with the best. Consistency, precision, durability, and accuracy and the name of the game with fabrication technology that pushes the envelope.
3) Logistical Prowess
Running a bakery can be a fickle affair, unforeseen bulk orders here and there come part and parcel with the territory – you need a Toronto bakery supply that has the channels and pipelines in place to handle such spike in activity. When you request bulk orders for a specific time and place, you should expect shipment and deliver at that time and that place. Should a supplier not be able to shoulder the responsibility that is innately tied to reliability, then your business simply cannot succeed.
So there you have, a handful of concise yet grand work ethics your bakery supply should abide to. How do we know all this? With D&V Plastics having been in the industry for over 20 years, you might have expected we'd have learnt a thing or two!
This foundation is the bedrock of our modus operandi here at D&V. What's more, our plastic trays and baking racks are fabricated to be some of the most resilient equipment you'll find for bakers, all at cost-effective prices. Reach out to us for a consultation!