The Versatility of Bread Crates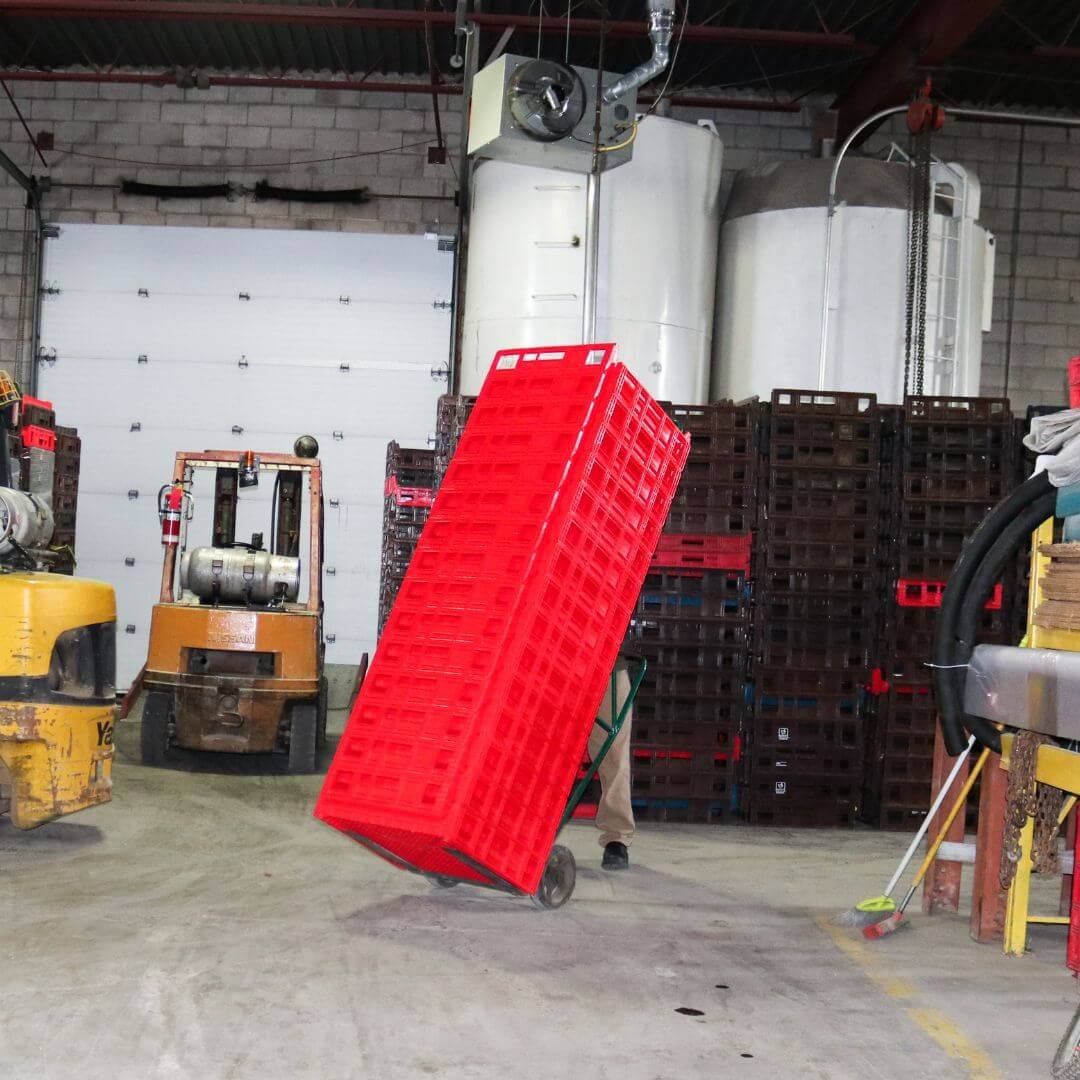 Bread crates are handy from a baker's perspective. From storing to displaying their bakery items, these crates play a crucial role. However, these plastic pieces of equipment are not limited to serving the bakers in storage and transportation. Their durability, flexibility and perforation do a serve plethora of other uses as well. D and V Plastics Inc., use this blog to highlight unique applications of bread crates that one can find handy at home or office.
Unique applications of bread crates
To create extra space in the kitchen:
You can use bread crates to store produce or stack them on top of each other to create extra pantry space.
For interior decor:
These crates can be used as bookshelves for the living room, they make great bookshelves or magazine holders. They can even serve as planters for an urban garden display on your balcony!
As an organizer:
You can also use them to organize craft supplies in your home office or hold toiletries in the bathroom. Your kids' toys can find a new home inside these sturdy boxes too!
Shelving units at the office:
One way to use bread crates in the home office is by stacking them on top of each other to create shelving units. You can place them against the wall or in a corner of the room, and use them to store books, files, stationery supplies, or decorative items.
Bread crates come in various sizes and colours, making them suitable for any decor style. Plus, their durable construction ensures they can withstand wear and tear from daily use. So next time you're looking for a practical yet stylish way to declutter your space and maximize its potential, consider using bread crates as a versatile storage solution that won't break the bank! We at D and V Plastics Inc., primarily serve bakers in Canada with our high-grade products. Contact us to source the best-quality bread trays.