Tips that You Can Keep in Mind When Choosing Baking Racks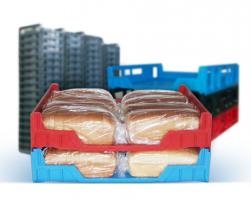 Baking racks are essential baking equipment that every bakery should have. No matter the size of your bakery, you will certainly need a reliable set of baking racks for your daily operation. Also known as cooling racks, these plastic trays are used to allow your baked goods to cool faster while facilitating stacking and storage. These racks are critical to a bakery's daily operations.
If you are looking for baking racks for your new bakery, or are thinking of replacing old models, there several aspects that you should consider.
This is to ensure that the equipment you will buy will perfectly suit your needs and help your daily operations run smoother and be more efficient.
Significant Aspects to Consider When Buying Baking Racks for A Bakery
Space of Your Kitchen - The first important aspect you have to consider before looking for the right baking rack is the space where you intend to place the equipment. Buying a rack that won't fit the space in your kitchen will be a waste of money. So before looking for the best suitable baking rack, make sure to measure the space where you intend to put them. A height measurement will allow you to estimate how many you can stack in your location.
Size of the Baking Rack - The next thing you have to consider is the size of the backing rack that will fit the space in your kitchen. Baking racks come in various sizes and dimensions, so getting the right one that will fit in the space you intend to put it is crucial. This ensures that everything is aligned in your bakery to expedite your daily operations, making it easier to boost productivity.
Main Material Used - Finally, you have to consider the main material used in manufacturing the baking rack. If you have plenty of baked goods to accommodate, you have to make sure that the cooling rack you will buy is durable enough to handle large weights. Different plastics used provide different benefits – at D and V Plastics we can help you choose the best one for your enterprise.
Contact D and V Plastic today for a consultation or estimate – we can supply plastic trays for backing and storage at any scale.