Top 4 Trends In The Ontario Bakery Supply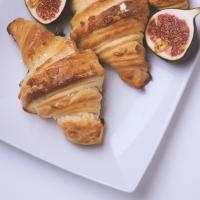 Canadian consumers are finding more and more comfort in warm, delicious baked goods. It is essential that every bakery maintain favourite traditional products while introducing new varieties to excite customers. If you are running a bakery, you should keep your eyes open and pay attention to what your customers are looking for. This will help you to keep up with the ever-changing market.
To keep you up to date with ongoing consumer trends in the industry, here the top ones you should be aware of:
Comfort Food
The growing demand for healthy food is reflected in the increasing demand for transparency in products. Even when it comes to comfort food, consumers like a healthy twist. Make sure you keep this mind during production. Listing your ingredients and providing options for dietary restrictions is important to consumers. Dietary restrictions can include vegetarian, vegan, gluten-free, kosher, halal, and so on.

Feeling Close To Home
Apart from healthy options, Canadian consumers seek out a good balance of familiar and unique flavours. Consumers are seeking authentic connections to tradition and history. They prefer innovative and creative food products that taste like home. In the context of the Ontario bakery supply, it means products that promote ancestral recipes such as ancient grains will continue to sell.
Eco-Friendly Options
When it comes to the Ontario bakery supply, the next generation places emphasis on environmental stewardship and corporate responsibility. According to the United Nations' Intergovernmental Panel on Climate Change, we have only 12 years left to take significant action on climate change soon, the results will be devastating. This is a priority for younger generations, who will be greatly impacted by the results of climate change. As a business, you must keep this in mind. Prioritize renewable energy and switch to local and ethically sourced ingredients to stay competitive.
Flavoury Trends
Using natural and ecofriendly ingredients doesn't mean you should sacrifice full, and rich foods. Incorporate healthy fats, proteins, and even newly popular ingredients like activated charcoal in your baking.

By following these trends, your bakery has plenty of opportunities to grow. Whenever you are in need of Ontario bakery supply, whether it be plastic trays or baking racks, give us a call. We can't wait to see you grow your business.