Toronto's Best Bakery Supply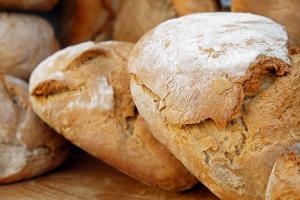 The best bakery supply in Toronto may just be right around the corner. If you are searching for a baking provider who can cover all kitchen needs, you should look no further than D&V Plastics. We offer high-quality bakery racks, trays and all your baking needs regardless of scale. We can give you various styles and designs for your baking trays at competitive prices.
We are a leading bakery supply in Toronto and across Ontario. How can you place an order for your bakery supply?
· You can contact us through our Contact Form. You can visit our website and fill out the contact form that we have provided for you. Put your contact name, the company name, phone number and email. We need to be able to communicate with you regarding your inquiries and orders, and pride ourselves on great customer service. You should ensure that all the information needed is correct for faster transactions.
· You can ask us about our business and the placement of orders through the phone. By visiting D&V Plastics website, you can find our phone number indicated on top of our Contact Form. You can call us anytime so that all your questions can be answered through our personal consultation.
· Another way to communicate with us is by going to our main location, our bakery supply headquarters. If you are in Toronto or in nearby locations, it will be easy to go to our place in Acton, Ontario. Here, you can see a company representative, who can accommodate your orders and show you around our facilities.
You can then choose the type of rack for your baking business with expert advice. We have different sizes of baking racks for every type of bakery. We also update our designs so it is best to contact us for customized or specific orders or bakery racks.
Choose the color and the type of branding that you want. D&V Plastics can create bakery racks with a wide variety of colors and imprints. You can get a hue that is best-suited for your business. You can also add branding and aesthetic advantage to your racks by putting your logo on the products.
Call or visit us today to learn more!