Trust The Quality Of Our Baking Racks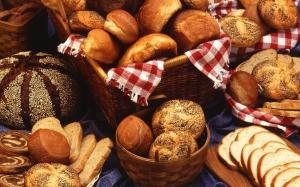 Baking racks are highly important to the success of your bakery business, which is why we at D & V Plastics take great pride in supplying bakeries around Toronto and its Greater Area with high quality baking racks and trays. Utilizing top of the line technology, we're able to produce quality products that are sure to help bring your business to success.
We employ the use of state-of-the-art technology to provide the very best baking racks for your business.
When it comes to our manufacturing process, we do all of our work in-house at our huge facility in Acton, Ontario. With the use of two Nissei FVX660 Hybrid Injection Molding machines, we're able to produce up to sixty baking racks every hour while accommodating any unique specifications you might need for your business.
We're incredibly proud of what these machines allow us to do. Using injection molding, our baking racks are not only more durable than racks manufactured by other companies, but the overall quality is greatly improved.
We're a leader in the bakery supply industry, so you can be sure to trust us in providing you with products perfect for your baking application. We understand how competitive the bakery supply industry is, which is why we strive to provide you with the best bakery supply products to guarantee your satisfaction.
There are three incredibly important things to us: quality, satisfaction, and success. Each of these things are all tied to each other. By providing you with the high quality plastic products for your bakery business, we're sure to meet your high expectations and provide you with total satisfaction with our products. And by supplying you with high quality baking racks and trays tailored to your specific application, we're sure these pieces of equipment will lead your business to success.
So when you're in need of quality baking racks and trays, trust us at D & V Plastics to manufacture high quality plastic products that are guaranteed to lead your business on a path to success.