Turning A Standard Plastic Tray Into a Multipurpose Carrier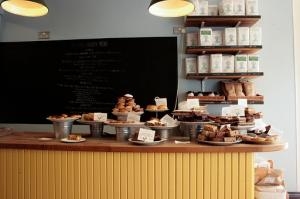 The importance of plastic trays is their very purpose of carrying things around. Their platform is shallow and can be fashioned out of different materials such as silver, iron, wood, brass and plastic.
The food industry as well as other commercial industries commonly prefer to use plastic trays.
By itself, a plastic tray can be made from various plastic materials including polycarbonate, polypropylene, co-polymer, melamine, and Acrylonitrile Butadiene Styrene (ABS). Choosing which among them is the best for your application depends on several factors such as:
Impact and chemical resistance

Electrostatic discharge (ESD) requirements

Operating temperature

Cleanliness in terms of coatings

Clarity, opaque or clear

Colour

Budgetary constraints

Sealing technique, if applicable
Material selection is just one of the key decisions to make when specifying your plastic tray. Consider your intended application, which may call for a customized tray.
Since different products require different sizes, shapes, and material distribution, there is no specific way a plastic tray can be designed. The major design considerations for plastic trays are the strength and consistency needs. Here are some common design features in which custom trays can be made.
Stacking

- Designed to allow stacking trays where no load or weight is on the packaged part.

Nesting

- It is often mistaken as similar to stacking but they are not the same. Nesting is built into the plastic tray design that makes space requirements low for packaging purposes.

Easy handling

- Molded with finger or tweezers clearance for easier placement and removal of parts.

Printing

- Designed for higher volume applications and creates a 3D image on the formed gauge packaging. Usually in demand in retail and food industry but not for industrial packaging.

Engraving

- A company name or website, or special notes can be molded into the plastic tray without additional cost.

Lids

- A lid can be clear or can also include form features to prevent movement.
D & V Plastics understands that each bakery or any business is unique and thus has its own special requirements for plastic trays. This is why we provide great options for custom plastic trays that will suit your specific needs.