Using A Quality Plastic Tray For Your Bakery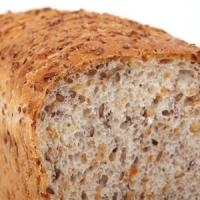 When you're starting up a bakery business in Toronto, you need the right tools to help your business succeed. Simply having the tools and equipment may be enough to get your business running, but if you want your business to thrive, you need equipment designed for quality. Whether it be a plastic tray or a baking rack, we at D & V Plastics have the tools for you!
When you need a plastic tray for your bakery, we at D & V Plastics can manufacture high quality custom trays for you!
A plastic tray manufactured by us is designed for quality. Using hardened silicone and a synthetic polymer, our plastic trays are manufactured to help your bakery thrive. Due to the plastic nature of our trays, our trays offer a variety of benefits over metallic ones.
For starters, our plastic trays help you save money on oil and grease. No longer would you have to buy oil to grease your metallic trays. A plastic tray from D & V Plastics are non-stick. Meaning, these trays don't need to be greased up; they're plastic! Plastic is, by nature, a low-friction material which doesn't require any oil or grease when baking!
Another advantage that a plastic tray provides is that, unlike metal, plastic trays don't rust or stain! This means that the product life of a plastic tray is much longer than a metal tray since plastic doesn't rust! Our trays will always look as nice with basic cleaning and maintenance!
These trays also provide a better bake to your food. Goods baked on metal trays tend to result in burnt or darkened bottoms since metal trays become very hot, very fast. Plastic trays provide a consistent and even bake to your goods, resulting in a better-made, delicious product.
At D & V Plastics, we take enormous pride in manufacturing highly durable and heat-resistant trays that are perfect for baking delicious goods. We strive to help your bakery succeed, which is why we put so much effort in crafting quality products for you, so contact us today!