Using Our Toronto Bakery Supply to Take Your Business to The Next Level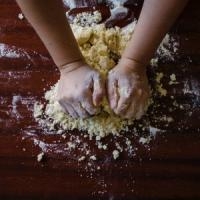 The growing success of the baking industry in Canada can be attributed to many factors. However, many attribute this success to healthy food trends as well as the creativity of various baked goods. For a bakery business to succeed, they not only need the skill of baking, but they must also have the right equipment from a Toronto bakery supply business.
If you're running a bakery in or around Toronto, our bakery supply business can help you out!
As a bakery owner, you have the responsibility to make sure that you oversee all areas of your bakery operation. One of the most important areas to oversee is to ensure that the quality of all your baked goods are at its best. This requires having a Toronto bakery supply company to provide you with quality products.
Quality and customer satisfaction should be at the forefront of all service-oriented businesses – and bakeries are no exception. The success of bakeries is highly dependent on satisfying customers with delicious, high quality, baked goods. This ensures that customers will keep coming back and buying more.
When you trust a Toronto bakery supply company to help your business succeed, you need to make sure that what they offer is what you need. At D & V Plastics, we offer plastic baking trays that are sure to give your business the edge you need to thrive.
Since we understand that quality and customer satisfaction is vital to the success of bakeries, our custom plastic trays offer a variety of benefits that can give various bakeries the edge of their competition.
Our products are manufactured to be durable and heat-resistant, which is an incredibly important characteristic that is highly valued when it comes to the baking process. Our baking trays are made of plastic which offers a number of different advantages over metal trays.
From its inability to rust to its even dispersion of heat throughout baking, our plastic baking trays are a smart investment for your bakery business. So the next time you're looking for baking supplies in Toronto, our bakery supply company is more than happy to help you out.