Ways to Customize Your Plastic Trays for More Functionality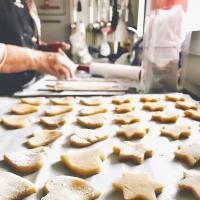 The food industry, especially the baking industry, has been relying on the use of plastic trays in most areas of their operation. This is mainly due to the flexibility and ease of use of plastic as a material for kitchen equipment. These trays are also highly customizable, which means you can add specific features to your trays to make them better suited for your applications. Plastic materials that are used to make kitchen equipment have gone through an intense amount of testing and vetting, satisfying ESD requirements, impact and chemical resistance test, operating temperature test, and more.
At D&V Plastics, our plastic tray products are made with hardened silicone, a synthetic polymer, which is what helps them to be more resilient to heat and stickiness. Our products are all designed with ease of use in mind, saving users time by eliminating the need for oiling or greasing. Plastic also provides more even insulation, helping you avoid those darkened, burnt bottoms in your baked goods.
While standard trays are fine to use, customized ones are a lot better, particularly if you are after an even more optimized performance.
Strength and consistency are the two key design parameters when manufacturing baking trays. In addition to these, below are some features you may want to take into account when specifying a custom-made plastic tray.
Stacking: our trays are made to be stackable and be very steady and sturdy when stacked. This is important as it helps save space and the sufficient space between trays make it so that they do not disturb the product being carried.
Lids: lids are important feature if you want to avoid product damage from constant movement. They can be simply clear or can be made into any kind of design that you need.
Engraving: this feature is a perfect addition if you want your logo or company name to be seen on your trays. You can get anything engraved on your trays, including instructions or messages.
For all your plastic kitchen supply needs, get in touch with D & V Plastics!