What to Look for in a Plastic Tray for Baking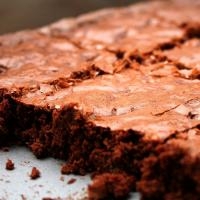 What to Look for in a Plastic Tray for Baking
Whether you are establishing your own business, or are a part of a multi-national brand, you need organization in the kitchen so that all the items and products are in their proper order. The raw ingredients should be placed in one place. The final products should be in another. The cooking utensils and other cooking items must be stored in a particular location.
One of the most used tools in the baking kitchen is the plastic tray. You can find it in almost every part of the baking area. You can place different items on it like cakes, pieces of bread and other pastries. It can also be used as cooking item holder for your ingredients or other tools. The plastic tray is truly a commodity that every baking business should have.
Plastic trays that are made of high-density polyethylene materials have a stacking strength of 600 lbs. You should put order in your kitchen. The plastic trays that are not used should be in a location that will not be a distraction while the baking is in operation. If the plastic trays can be stacked and can withstand high stress, the plastic trays can put in a corner and not have to worry about them being damaged.

The plastic tray is an extension of your business branding. Contact a plastic tray manufacturer than can provide you with plastic trays that reflect your brand's colors. D&V Plastics offers you customization in your plastic trays so that the products not only help you in the business operation but also give aesthetic capability for the company.

To maintain the security of all your baking possessions, choose a supplier that can print or stamp your company name on the plastic trays. This is to ensure that all your plastic trays will not be lost or mishandled. Inventory of all company-owned products should be accounted for, and that includes the plastic trays.