Where To Order Heavy-Duty Bakery Plastic Trays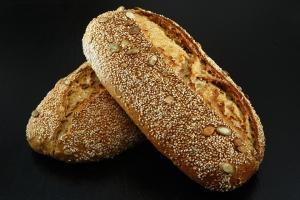 Why a lot of bakeries today go for plastics and leaving out metal trays is because of too many advantages.
Our company D&V Plastics is one of the businesses in Ontario that manufacture
plastic tray
products but ours are better and here are some of the reasons.
First, we will tell you that plastic trays are better than metal trays because they don't rust, don't get blackened due to constant exposure to heat while moist dough or cooked bread and pastries can't stick in it. This is why metal bakery trays are getting obsolete while plastic trays offer more benefits.
Our Unique Products
D&V Plastics, on the other hand, are made of high-quality plastic materials that can save you a lot of money because these are inexpensive especially when ordered in bulk. As we supply large bakeries by orders, we make sure that we meet our customers' needs like customizing their items.
With our trays, we only use hardened silicone which is a kind of hard polymer to come up with very durable and heat-resistant plastics that are highly suited for use as baking trays. These are also easy to use and no need to grease them prior to putting them in the oven.
If you are into first class plastic tray products, we recommend trying our products. We supply bakers' products all over the Toronto and the GTA and ordering from us in bulk would be more economical on your part.
How To Check On Our Products
You can browse our website to see the available pre-manufactured trays in our store but as we have said, we can always personalize your plastic tray products thus making them not becoming prone to theft.
We are complete with facilities to manufacture any number of plastic trays you need plus we have experienced people to finish your products right on schedule. Call us 24/7 5 days a week or leave us a message with your email address so that we can talk about your needs.