Why Baking Racks Are A Baker's Favourite Item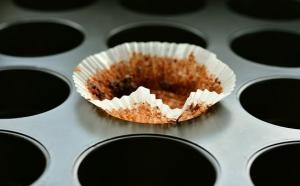 Bakery owners understand the significance of having the right equipment and supplies. This can affect the efficiency of how the bakery operates daily and how to maintain a sustainable production line. Baking racks are an example of critical equipment needed for the business. Also known as cooling racks, they are used to cool down baked goods.
Durable baking racks help ensure that every baked good is fresh.
In the long term, this helps to boost the bakery's competitiveness and ensures smooth daily operations to provide customers the best bread they will ever have. Purchasing high-quality baking racks also offer a lot of great benefits that include:
Draining the fat and reducing oil and sogginess

They allow baked goods to cool faster, letting the heat dissipate naturally

Baking racks also cool very hot pans quickly and evenly to prevent over-baking

Using a good quality cooling rack also avoids condensation that affects texture

They promote healthy baked goods and allow them to stay fresher

Helpful for baking pastry goods
When it comes to baking racks, choosing the right size is important to accommodate the space you have available, as well as the size of your baked goods
Choosing the Right Material for Your Baking Racks
Consider the type of material you want your rack to be made of. This is to make sure that it is durable enough to hold the weight of your baked goods. To learn about the types of baking racks available, you can refer to one of our blog posts where we covered the most common designs: https://goo.gl/PrdKdk
Our years of experience manufacturing and supplying bakeries across Ontario with baking racks makes us an industry leader. We offer custom trays in a variety of colours and we deliver on demand. Our facility is equipped with two state-of-the-art Nissei FVX660 Hybrid Injection Molding machines with a clamping pressure of 720 tonnes, which give our bakery trays and plastic tray goods the durability that our clients have come to know and love. For a free quote, call us today at 519-853-5944.