Why Baking Racks Are Crucial For Business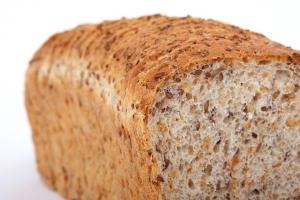 Baking is perhaps the oldest method of cooking. Among the various bakery products, bread is the most common staple throughout human history. But today, with modern technology and industrial standards, there is an endless list of baked goods that a bakery can produce at any scale. Innovative equipment and tools can make the process of baking at a large scale much easier and efficient. Baking racks, for one, are a crucial part of any confectionary enterprise, providing an easier way to store large quantities with structural reliability.
Backing racks not only serve as cooling racks for batches of cakes or pies but can be also used as storage or curio cabinets for freshly baked bread, even as countertops.
They can come with high and open shelves, which are wider and have drawers. Some types are even oven-safe for added convenience and quality of baked goods.
The global market for bakery products is expected to expand by the year 2024 to almost US$600 billion. This is indeed a huge number that indicates an increasing desire of consumers for baked goods. However, what basically drove the upsurge is none other than natural baked goods, organic and healthy baked products and frozen bakery products like pastries, doughnuts and fruit pies.
One of the best pieces of equipment that a baker should have is a baking rack. Baking racks are used in order to allow air to cool the baked goods and to prevent any liquid that condensed into them. Moreover, baking racks can also prevent thin bakery products from breaking.
The Canadian Baking industry is made of several companies that manufacture your favorite bakery products. Nowadays, it is just more than bread that we bake.
Baking racks can be used to store and sort:
· Breads - Cheese bread is now being baked with Italian herbs. Baking technology has taken bread to the next level with leftover bread baked and flavored with raisins, rum and cinnamon. Grilled sandwich cakes are also just as popular.
· Pastries - New formulas for pastries include hybrids of muffins and croissants. Moreover, this cruffin can be dressed with vanilla cream or chocolate baked together with it. Eclairs and croissants are also tasty traditional pastries that never go out of fashion.
· Pies - Whether it is your traditional Apple Strudel and Apple Pear Praline Pie, you are certain pies will always stay as the best goodies there is. Lemon meringue is also another pie treat for new baked goods enthusiasts.
· Chocolate - Not just your usual chocolate but many new baked chocolate products are now infused with red pepper, beetroot and parsnip. Still though, you still have your usual baked chocolate brownies.