Why Baking Racks Are Important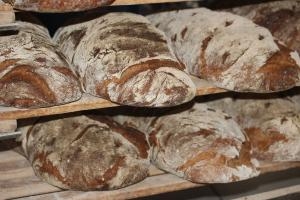 Modern bakers are constrained to the space and resources available to them. This is partly due to the high cost of bakery supplies and partly due to the scarcity of quality baking products among suppliers. Among the most critical components that help bakers resolve storage space constraints are specialty baking racks through which they can effectively store their wares. These racks come in distinct features such as color, design and constituent material.
Types of Baking Racks
There are various types of baking racks available in the market, with the most common styles consisting of:
Wooden racks
Wrought iron racks
Copper racks
Racks with or without drawers
Racks with stone and glass shelves etc.
These racks can be used for a range of applications including storing food, transporting it, and leaving it to sit. Baked goods in racks tend to cool off better with minimal space consumption as opposed to simply leaving them on countertops.
Although most other baking accessories have evolved over the years, racks have remained useful in their existing form to this age. As a crucial component of every bakery, plastic racks are now customizable according to various consumer needs. This allows bakers to have baking racks custom made to suit their needs. For professional bakers to optimize the use of the racks accessible to them there is need to have the designs and other features tailored to match their consumption needs. The design features of these racks should be commensurate to:
The bakery design
Size and volume of the baked products
Various food processing requirements
Rust protection requirements (plastic trays eliminate this)
Selecting the right racks for your bakery is a contributor to the success of the store. The choice of the racks should be inspired by your both current and future targets such as production capacity and marketability of your products.