Why Buy Bakery Trays From a Supplier Rather Than Online?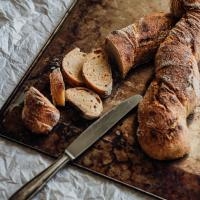 Bakery business owners understand the significance of having high-quality and durable bakery supplies. It is one of the core factors that determine the seamless functioning of a bakery. However, with the increasing availability of online markets, many bakers choose to buy their bakery supplies online. While there is nothing wrong with online shopping, there are some unique benefits that come with shopping for bakery trays and other supplies with a traditional supplier.
Pros of buying bakery trays from a supplier
First-hand experience:
One of the best features of buying supplies like bakery trays from a trusted manufacturer and supplier is the first-hand experience that you get with the product. You can get a clear picture of a product's weight, shape, density, sturdiness, etc. You can also ask for samples before placing an order. On the other hand, you can only find pictures and written info while purchasing bakery supplies online. There would be no first-hand experience and an increased chance of ordering incorrectly.
Custom requirements:
A certain bakery tray available online might not fit inside your oven. Even if it fits, it might not be heat resistant as you require. In short, readily available products might not always be useful for a baker. This is one of the major reasons to choose a traditional supplier. You can place your custom requests and receive exactly what you need.
Healthy customer-supplier bond:
Online buying can never help you forge a strong customer-supplier bond as you might be shopping with random suppliers each time. Sourcing your supplies from a traditional and reputed manufacturer and supplier will help you form a strong professional relationship. This can help you get better after-sales services, timely delivery and products as per your need.