Why is D & V a Reputed Bakery Supply Manufacturer in Toronto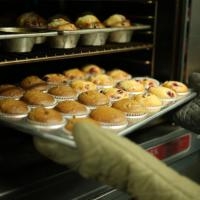 A successful baker is the result of continuous hard work and patience. Every baker goes through a constant learning process all their life. It involves learning about new delicacies, food preparation methods, equipment needed for easy baking and many more. Apart from culinary skills, a baker must also possess the right kind of tools and baking ware.
D and V Plastics is a trusted
bakery supply manufacturer in Toronto
. We provide top-notch bakery supplies for you to run your bakery successfully. At D and V Plastics, we use high-quality plastic to make
bakery trays
and racks. Please check out 3 reasons why you should choose D & V for bakery supply in Toronto in this blog.
3 Reasons Why You Should Choose D & V Plastics
Commitment to quality:
We at D and V Plastics believe in 100% customer satisfaction and are completely customer-oriented. Our trays are made from the finest quality of plastic that can withstand extreme temperatures. D and V's bakery supplies are also durable and boast immense weight-bearing capacity. We also customize the product as per our client's needs.
Vast experience:
We are small but efficient family-operated bakery suppliers. D and V Plastics have been providing a wide range of reliable plastic bakery supplies for over 20 years. Our vast experience helps us manufacture tailor-made products as per the baker's preferences.
Maximized output:
Our dedication to maximum customer satisfaction has pushed us to operate our modern facility 24 hours a day, five times a week. We strive to manufacture plastic moulded products that fit our client's needs. Thus, we work diligently around the clock to set high standards.
At D and V Plastics, we ensure our customer is treated with priority. Our doors are open all the time for you. Speak to our team of experts today and grow your business.